Tuckpointing & Repointing Specialist
BRICK POINTING TEAM
The difference is priceless… see for yourself
The Brick Pointing Team has been helping preserve and restore houses, units, churches, schools and even brand new homes from Sydney to Newcastle for over 20 years. Bringing property back to its original condition is not only visually appealing, but also a positive to the communities in which they are. We take pride in helping property owners to do this.
Move over, Michelangelo. Stand aside, Da Vinci. Out of the way, Picasso. If you think you're employing tradies, think again. Guliano, Gem and Andy are artists.

How they can transform brickwork is mind-blowing. You can see their amazing work in these pics. Our house was looking tired and run down. (The neighbours would rush past the arches for fear they'd fall down.) Check it out now. Solid and slick If you aren't impressed, you'd be tough to please.

But what you can't see from the photos is what makes this team stand out from the pack even more. Polite, thoughtful, considerate, tidy, punctual and the hardest working team I've ever known. They take extreme pride in their work, and it's absolutely justified.

From our first enquiry, Guliano ensured we had all the information we needed to make the decision to go ahead. He even came and prepared a sample so we knew just what we'd be getting.
From day 1, we watched in awe as their masterwork unfolded and our house transformed from an ugly duckling to a work of art.

Our 1930's Art Deco home has been restored to its former glory, and we couldn't be more delighted. We've had neighbours and strangers stop and compliment, and I know this work has added real value to our home asset.

Thank you, Juliano, Gem and Andy. You are the BEST!
Guliano and his sons have done a exceptional job repointing and then tuckpointing the front of my semi-detached terrace. They are prompt and will always communicate if they are running late. They communicate with the client and are very respectful of the clients property, something that seems very rare these days. Any mess is cleaned up and taken away. Always professional and courteous. They did an amazing job in restoring our badly damaged bricks and they now look brand new, even though our home was built in 1889. Highly recommend the Brick Pointing Team.
Guliano invited me to visit several tuckpointing jobs around our suburb which features many Federation and post-Federation homes. He pointed out the difference between new tuckpointing on several houses in the area and the difference between his jobs and others is quite significant. I was confident they could do the work required and Guliano and his sons did not disappoint. It has made such a huge difference to the facade and stands out along our heritage streetscape, so much so that the neighbours have now booked him in (see centre photo, new on the left, old on the right). Highly recommended.
We are extremely pleased with every aspect of the work completed by the Brick Pointing Team. A great family team who clearly enjoy and take great pride in what they do. Our Californian bungalow is transformed back to its original glory. If want a quality work done at a fair price then look no further.
Guliano and his sons were exemplary in communication, in their pro-active approach, and ultimately in the quality of workmanship.
Their engagement was seamless and the service friendly and polite throughout. Highly recommend their services to anyone needing to repair and upgrade their home…a huge thank you to the Brickpointing Team!
The Brick Pointing Team have absolutely transformed my house and I couldn't be happier with the result. Guliano and his sons are true craftsmen and take real pride in their work – it shows! They are also professional and considerate during the works, and a real pleasure to have around. Couldn't recommend highly enough.
I called a number of tuckpointers for quotes, and found one who seemed great. I asked for some example property addresses I could look at. He obliged, I walked the streets and indeed his did look good. But then I saw this house that completely stood apart from the rest…it was as though it had been done by a machine. Every line was perfect. I spoke to the owner who recalled Guliano and sons (Brick Pointing Team) and managed to find the business card in his house.

The brick pointing team's work on my place was outstanding. Please do yourself a massive favor and don't muck about with the cheap guys. With tuckpointing attention to detail is everything in achieving the total look. Very happy with mine. Look at the photo – no touch ups, that's just how it looks all over.
Guliano and his son have done a exceptional job repairing and pointing the front and side of my semi. They are a pleasure to have around the house nothing was a problem, in summary, they are professional, courteous and I highly recommend. Fantastic Job.
Guliano and his boys did an excellent job tuck-pointing the front of our house! We are so happy with the result! It's given our place a face-lift and we hope it will last another 100 years!
I recently had Guliano and his professional team tuck point my semi in the inner west, they delivered an amazing finished product. I was very impressed with the whole process right from the initial quote through to the end. I was kept well aware of the process, they were friendly and made having them onsite a pleasure. Thanks guys Highly Recommended.
Big shout out to Guliano and the team. So very happy with the outcome of my home. You guys are amazing and would recommend you to anyone. You did a fantastic job!! Very clean, efficient and professional. Thank you very much, a real pleasure in meeting you. Thanks again🏆🏆💯
A+ these guys are the best, couldn't be happier! The Brick Pointing Team tuckpointed the front and re-pointed the side of our house. It looks amazing! So much so that our neighbour has gone ahead with tuckpointing her property using the Brick Pointing Team too.
Guliano and his son did a great job with replacing the original (>100 yr old) tuck pointing on our semi in Crows Nest. Professional, courteous and would definitely recommend them to anyone. Thanks guys!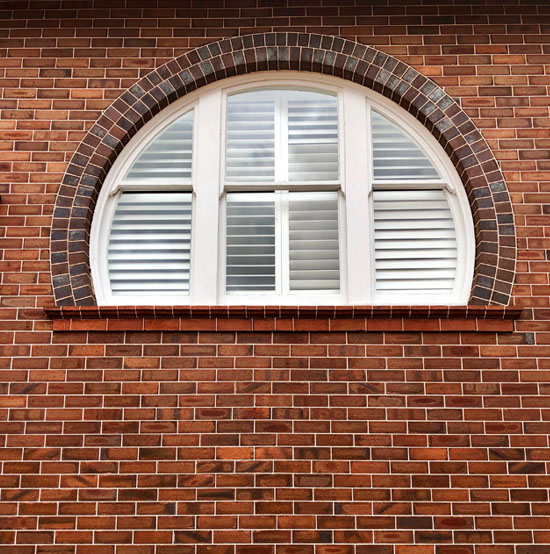 Service: Tuckpointing
Location: Mosman
Description: Restored to its original Integrity, Tuckpointed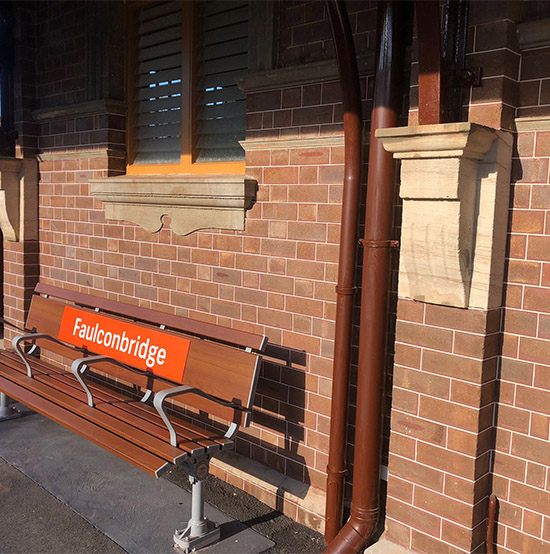 Service: Tuckpointing of Railway Stations
Location: Killara, Richmond, Valley Heights, Faulconbridge, Woodford, Lawson and Stuart Town
Description: Tuckpointed to its original condition – approved by heritage council and heritage architects.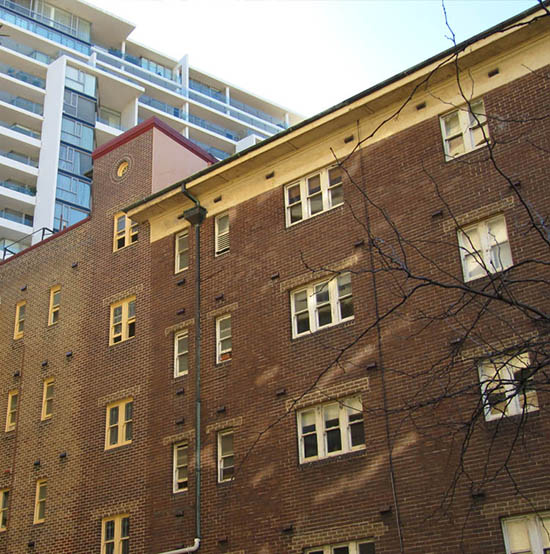 Service: Re-pointing
Location: Apartment Building
Description: Fine white fillets in carefully matched red and dark mortar.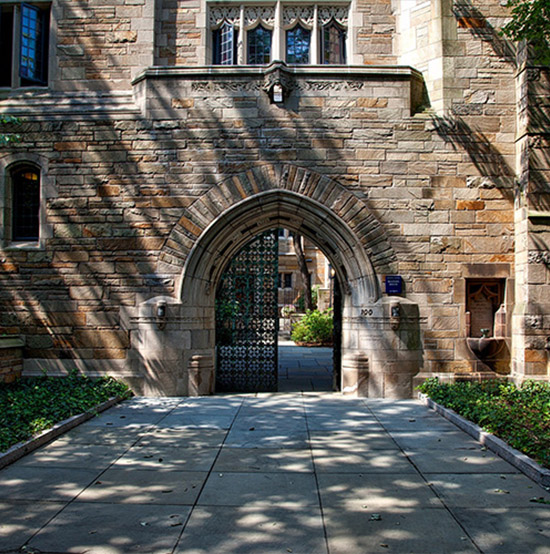 Service: Re-pointing
Location: Gordon
Description: Re-pointing old fashioned re-pointing on sandstone.
Service: Re-pointing
Location: Stuartown Station
Description: Heritage Repointing of Stuartown Station
Service: Tuckpointing
Location: Roseberry
Description: Tuckpoint Common Brickwork
Service: Heritage Repoint
Location: Parramatta
Description: Heritage Repoint at Arthur Phillip High School Parramatta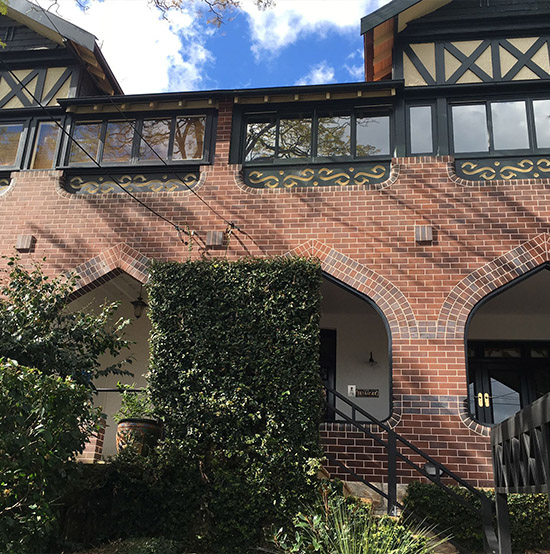 Service: Tuckpointing
Location: Milsons Point
Description: Tuckpoint at Milsons Point
Brick Colouring
Changing the colour of your brick or mortar can help increase the value of your property. The benefits of this are:
Benefits of Brick Colouring:
Blending in new brick additions to match perfectly with original brick.
Adding feature brick detailing.
Hide untidy repair work.
New look with changed mortar colour.
Wall Ties
Wall ties, or tie in a cavity wall, is used to tie the internal and external walls constructed of bricks or cement blocks together. This is an essential element in the stability of a cavity wall.
Improper installation may lead to water damage or fungus formation within the cavity, leading to structural and health hazards. Wall ties are exposed to water and chemical attack from cement which requires the installation of new ties.
Our professionals use a dry-fix method to retie the outer brick with the internal brick.
The Experience of the product lasts forever but the cost is irrelevant
Bringing property back to its original condition is not only visually appealing, but also a positive to the communities in which they are. We take pride in helping property owners to do this.
The Brick Pointing Team takes great pride in their work and they have the highest respect for our customer's property. We maintain a safe working site and provide all insurances and licensing needed. The Brick Pointing Team guarantees a professional job. With our experience and craftsmanship, we can match any colour to suit the existing building.
Learn more about tuckpointing, repointing and other services.