BRICK POINTING TEAM
The difference is priceless… see for yourself
The Brick Pointing Team has been helping preserve and restore houses, units, churches, schools and even brand new homes from Sydney to Newcastle for over 20 years. Bringing property back to its original condition is not only visually appealing, but also a positive to the communities in which they are. We take pride in helping property owners to do this.
Guliano and his son have done a exceptional job repairing and pointing the front and side of my semi. They are a pleasure to have around the house nothing was a problem, in summary, they are professional, courteous and I highly recommend. Fantastic Job.

Yarro Bailey


3/19/2020

I recently had Guliano and his professional team tuck point my semi in the inner west, they delivered an amazing finished product. I was very impressed with the whole process right from the initial quote through to the end. I was kept well aware of the process, they were friendly and made having them onsite a pleasure. Thanks guys Highly Recommended

Nuno Marques


12/04/2019

Guliano and his son did a great job with replacing the original (>100 yr old) tuck pointing on our semi in Crows Nest. Professional, courteous and would definitely recommend them to anyone. Thanks guys!

Jonathon Brogan


10/07/2019

I've watched these guys from start to finish, no matter what type of job it is wether it's big or small these guys always do a fantastic job! Would highly recommend brick pointing team to anyone!!

Zali Friend


4/16/2019

I've been with a few tuckpointers in the past and honestly this team is second to none. I've seen them on massive government sites and straight away booked them in after a few great reviews. I cannot be any more happier with the workmanship applied to my house. Thank you Brick Pointing Team

Orget Sadiku


4/10/2019

I've recently had a a few major project finished with the team. Cannot be any more happier with their workmanship, attention to detail and cleanliness. Of which is very hard to find in their field of work. Highly recommended.

C.M. Jem


4/10/2019
OUR GUARANTEE
We are so confident that you will be pleased with our work that we guarantee your satisfaction on every job.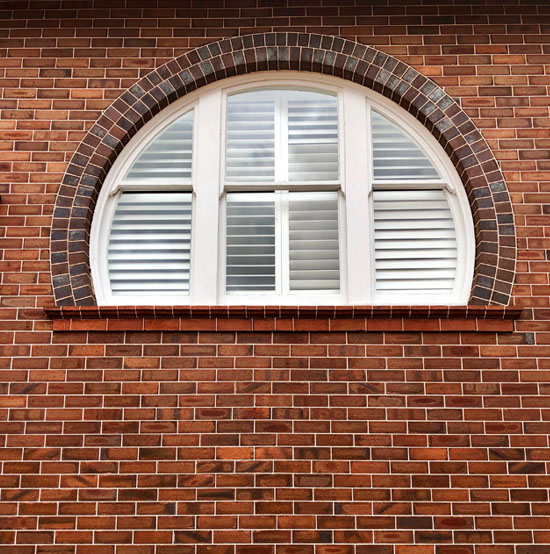 Service: Tuckpointing
Location: Mosman
Description: Restored to its original Integrity, Tuckpointed
Service: Tuckpointing of Railway Stations
Location: Killara, Richmond, Valley Heights,. Faulconbridge, Woodford, Lawson and Stuart Town
Description: Tuckpointed to its original condition – approved by heritage council and heritage architects.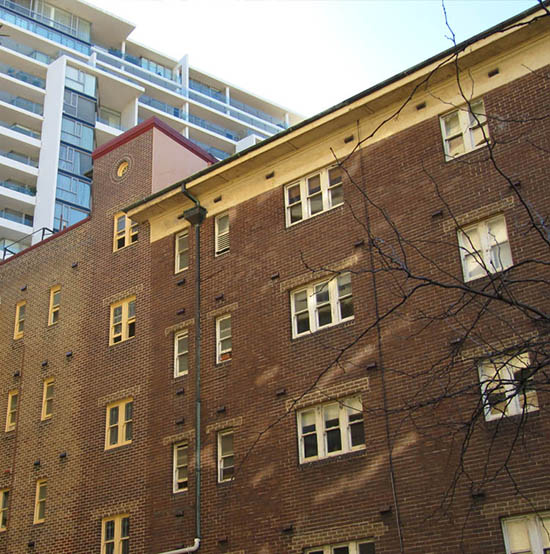 Service: Re-pointing
Location: Apartment Building
Description: Fine white fillets in carefully matched red and dark mortar.
Service: Re-pointing
Location: Gordon
Description: Re-pointing old fashioned re-pointing on sandstone.
OUR SERVICES
Specialists in Tuck pointing and Re pointing Sydney. Contact us for fast, reliable and quality service.
TUCKPOINTING
Tuckpointing is where two contrasting colours of mortar are used in brickwork to give the impression of fine joints. One colour will match the bricks and the other colour will be a contrasting colour (such as white or black). This contrasting colour will create a fine joint which gives an impression of perfectly gauged brickwork. In order to achieve this, the original mortar is removed before applying the two new mortars.
Benefits of Tuckpointing:
Increase the value of your property
Improve aesthetics
Stop or prevent water leaking into brickwork
REPOINTING
Repointing is needed when the existing mortar is deteriorated and decayed; basically like white dust falling out of the mortar joints. This is caused by weathering and decay that cause voids in the joints between masonry units, usually in bricks, allowing water to enter. This can cause significant damage through frost and salt dissolution and deposition.
Benefits of Repointing:
Repair the integrity of walls and buildings
Increase value of property
Restore appearance and condition of walls and brickwork
Brick Colouring
Changing the colour of your brick or mortar can help increase the value of your property. The benefits of this are:
Benefits of Brick Colouring:
Blending in new brick additions to match perfectly with original brick.
Adding feature brick detailing.
Hide untidy repair work.
New look with changed mortar colour.
Wall Ties
Wall ties, or tie in a cavity wall, is used to tie the internal and external walls constructed of bricks or cement blocks together. This is an essential element in the stability of a cavity wall.
Improper installation may lead to water damage or fungus formation within the cavity, leading to structural and health hazards. Wall ties are exposed to water and chemical attack from cement which requires the installation of new ties.
Our professionals use a dry-fix method to retie the outer brick with the internal brick.
The Experience of the product lasts forever but the cost is irrelevant
Bringing property back to its original condition is not only visually appealing, but also a positive to the communities in which they are. We take pride in helping property owners to do this.
The Brick Pointing Team takes great pride in their work and they have the highest respect for our customer's property. We maintain a safe working site and provide all insurances and licensing needed. The Brick Pointing Team guarantees a professional job. With our experience and craftsmanship, we can match any colour to suit the existing building.
Learn more about tuckpointing, repointing and other services.